If y
ou are confused about Artificial Intelligence(AI) and what it may mean for you as an educator, on this page you will find information on AI and some links to tools, resources and information on the use of AI in education and training that may help. John Heffernan, TEL Coordinator in Tipperary ETB and Susan Dunne, Teacher in Tipperary ETB recently delivered a session on behalf of FESS on AI and many of the links here came from their presentations.
AI is rapidly evolving and has the potential to become an integral part of education in the future. AI-powered chatbot technology, such as ChatGTP, can help improve student engagement, reduce teacher workloads, and provide personalized support to both teachers and students. Additionally, AI can be used to create virtual learning environments, personalize learning experiences, and automate grading and assessment tasks.
What is Artificial Intelligence?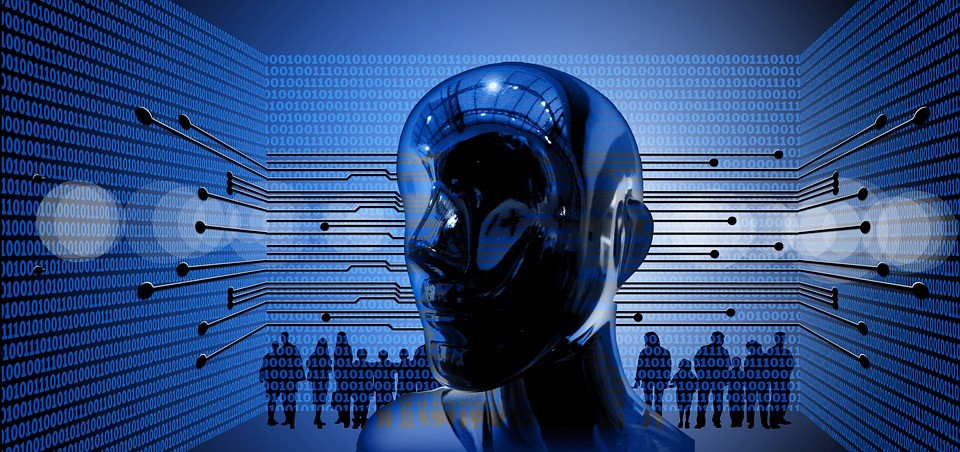 AI, or Artificial Intelligence, is a powerful technology that allows computers to learn and think like humans. As we engage with information on AI, we realise that there is new terminology that we need to become familiar with in order to better understand AI. You can explore some of the termilology relating to AI by clicking here
What is ChatGPT?
ChatGPT is probably one of the most talked about AI tools in educationan and training at the moment so it might be worth having a brief look at what it is, potential uses and limitations. Prompts are important when using ChatGPT or other generative AI tools in order for you to get the best result possible, we have included some links to useful information on prompts and prompt engineering frameworks below. There are many resources available on how ChatGPT might be used in the classroom and save you time, as a teacher, including:
Click here for more information on ChatGPT
When using generative AI it is useful to follow a prompt framework in order to achieve best results. Here are some links to prompt frameworks that may be useful
9 Frameworks to master ChatGPT Prompt Engineering
3 Prompt Engineering Frameworks - Youtube video
Teacher's Prompt Guide to ChatGPT
Little Book of Generative AI prompts for Teachers
PREP-EDIT Prompt Enhineering Framework
Supporting Teaching, Learning and Assessment in an AI world
There are many tools available and more being developed all of the time that have potential for use in teaching, learning and assessment. The speed of development makes it difficult to keep up with what is coming on stream but here was have included links to some of the tools that you might find useful in your teaching, learning and assessment in the FET sector.
These tools have been divided into three categories, generative text tools, generative image tools and generative image tools:
There are some tools available that can help generate lessons and or teaching, learning and assessment materials. The following are some of the tools that have been recommended for use by those delivering and assessing courses in FET
| | |
| --- | --- |
| AI Tool | What it can do |
| Curipod - https://curipod.com/ai | Curipod is an interactive presentation tool for making lessons. You can create your own lessons or use our AI generator to create engaging and interactive lessons and activities. Curipod makes reading, writing and drawing engaging and makes it easy to create fantastic learning experiences. |
| Canva Magic Design - https://www.canva.com/magic-design/ | Magic Design™ (Beta) is a free AI design tool that lets you visualize your design ideas with a selection of refined templates made just for you. Start by uploading your own media, and watch as custom designs, Presentations, or edited videos appear in the context you need. No coding and advanced design skills required. |
| Khanamigo - https://blog.khanacademy.org/learner-khanmigo/ | Khanmigo is a new experimental artificial intelligence (AI) guide, which a limited number of users will have access to. For learners, Khanmigo aims to mimic one-on-one tutoring experiences by providing tailored support, prompting critical thinking, and suggesting relevant resources. For teachers, Khanmigo can serve as an assistant that helps with administrative tasks to save time. |
| Magic School - https://www.aiforeducation.co/tools/magicschool.ai | MagicSchool.ai is a game-changer for educators seeking to streamline their workload and accelerate their teaching processes. The platform offers a diverse range of tools designed to enhance productivity, optimise planning, improve communication, and support special education needs. It includes Text Transformer Tools, Planning Tools, Communication tools and Special Education Supports |
| Diffit - https://web.diffit.me/ | Diffit.me is a user-friendly website that allows teachers to easily differentiate their instruction by creating multiple versions of their lesson materials. This means that teachers can provide tailored levels of support and challenge based on the unique needs of each learner. |
| Eduaide - https://www.eduaide.ai/ | Eduaide.AI is an advanced educational platform that combines AI algorithms, machine learning, and natural language processing to create an interactive and personalised learning environment. It goes beyond traditional methods of education by providing intelligent tutoring systems, adaptive learning pathways, and comprehensive data analytics. The platform acts as a virtual assistant, supporting both learners and teachers in their educational journeys. |
| Midjourney - https://www.midjourneyai.ai/ | Midjourney is a text-to-picture artificial intelligence (AI) service. It allows users to generate images based on textual descriptions, creating a wide range of art forms, from realistic to abstract styles. Midjourney's AI is especially known for its high-quality, well-structured, and detailed images. |
Assessment and AI
Academic integrity is a concern in the education and training area and with the development and proliferation of AI tools and apps, those delivering courses and assessing learner assessment evidence have concerns as to how assessment can be carried out in an AI world. Here are some links that may provide you with some information on assessment and AI.
Designing assessments for an AI-enabled world - UCL
Assessment ideas for an AI-enabled world - UCL
Assessment Menu: Designing assessment in an AI enabled world - JISC
Approaches to Assessment in the Age if AI - King's College London
Some articles and resources:
AI Competency Framework for Teachers
AI image generators: 10 tools, 10 classroom uses - Ditch That Textbook
How Indiana Jones and the Dial of Destiny De-aged Harrison Ford
Empowering educators to teach with and about AI​
European Commission Ethical guidelines on the use of artificial intelligence and data in teaching and learning for educators
European Commission An Ethical Use of Artificial Intelligence(AI) in Education
GPT and a New Generation of AI for Education
How a brain Implant and AI gave a woman with paralysis her voice back
Use of AI in learning - student guide
Some AI courses:
How to Learn Artificial Intelligence - Coursera.org